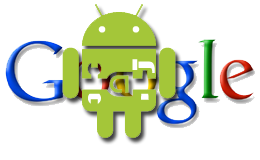 Yesterday reports hit that said the Google phone was real. A custom-built, Android-based, Google-branded phone is rumored to be on the market in 2010. Originally reported by Tech Crunch, sources say Google will control all aspects of hardware and software without compromise and, while the device will be manufactured by a well known company, it will be Google's name on the shell.
Today's piece of gossip is that the phone may not actually be a phone. In light of recent comments from Google that the company is "not building hardware but enabling others to do so," Michael Arrington has come up with a theory that would allow Google to put out an Android phone without actually putting out a phone. Confused yet?
Arrington writes:
Would you buy a phone that was data only and relied on VoIP? Let us know in the comments below!
Read the full story here.
Follow us on Twitter for more tech news and exclusive updates! here.