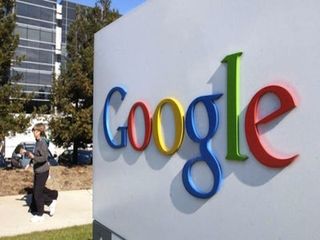 Google has announced plans to launch an LGBT campaign called 'Legalise Love.' Dot429 reports that Google's campaign is advocating for the leglisation gay marriage in countries around the world. Its first targets are said to be Poland and Singapore. Dot429 cites Google's Mark Palmer-Edgecumbe as saying Singapore needs to treat all people equally if it is to become a true world leader.
"Singapore wants to be a global financial center and world leader and we can push them on the fact that being a global center and a world leader means you have to treat all people the same, irrespective of their sexual orientation," he told attendees at London's Global LGBT Workplace Summit today.
"We want our employees who are gay or lesbian or transgender to have the same experience outside the office as they do in the office. It is obviously a very ambitious piece of work," he said of the project.
On its official Leagalise Love webpage, Google said it would be bringing 100 guests from LGBT advocacy groups, employee networks and diversity organisations to its London office for the first ever 'Legalise Love Conference.' These people will gather to identify ways to decriminalise homosexuality and eliminate homiphobia. Guest speakers include Shami Chakrabarti of Liberty Human Rights, Peter Tatchell of The Peter Tatchell Foundation, and a panel of campaigners representing Europe, India, Africa and Asia.
"Though our business and employees are located in offices around the world, our policies on non-discrimination are universal throughout Google," the company said. "We are proud to be recognised as a leader in LGBT inclusion efforts, but there is still a long way to go to achieve full equality. Legalise Love is our call to decriminalise homosexuality and eliminate homophobia around the world."
While LGBT rights is a touchy topic for many corporations, it's unlikely a company Google will have any issues with alienated users boycotting. Though there will certainly be those that disagree with Google's position on this issue, as ZDnet points out, living a Google-free life isn't easy. Between its search engine, Google Maps, YouTube, and Android, a boycott would involve more than just avoiding a certain store, manufacturer, or product.
Google wants its Legalise Love Campaign to be a worldwide one, eventually expanding to include every country it has an office in but hasn't yet provided details on where it intends to take the campaign beyond Poland and Singapore. According to Dot429, Google's strategy will see the company develop partnerships between companies and organizations to support grass-roots campaigns.