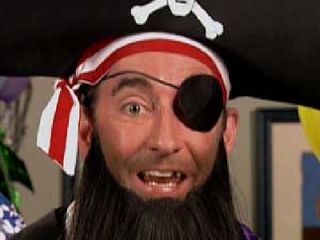 Big budget fantasy show Game of Thrones has topped the list of most pirated TV shows in 2012. According to TorrentFreak, the show has been awarded the title of 'Most Pirated TV Show of 2012 with 4,280,000 downloads for a single episode. Game of Thrones was followed by last year's number one, which was Showtime's Dexter. Rounding out the top five was The Big Bang Theory, How I Met Your Mother, and Breaking Bad.
Despite attempts to crack down on illegal sharing (2012 saw MegaUpload shut down and UK ISPs block access to The Pirate Bay and Newzbin2), TorrentFreak says TV show downloads saw a small increase over the last year. With 80 percent of TV show piracy occurring outside of the U.S., a lack of availability was cited as the number one reason people turn to BitTorrent to obtain TV shows. For Game of Thrones, specifically, TF says airing delays and HBO decision to not make the show widely available online were two of the top reasons people pirated the show.
Indeed, the results of TorrentFreak's analysis once again prove Gabe Newel's point that piracy is often a service problem as opposed to a pricing problem. While some people pirate content because they don't want to pay, many people pirate content because getting it legally is sometimes more difficult or even not possible at all. Though services like Netflix and Hulu show how far digital distribution has come, we still have a long way to go.