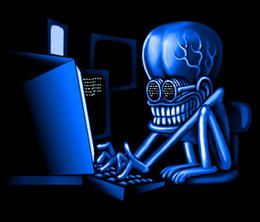 Jim Gianopulos, the CEO of Fox Filmed Entertainment, said earlier today in Athens that he wants the U.S. government to adopt the same file-sharing policy currently used by France. This would mean that repeat offenders--those who insist on downloading copyright-protected films despite warnings and/or throttling--would see a permanent disconnection from the Internet.

According to Gianopulos (via the Press Association), Internet piracy is the biggest threat to the film industry worldwide, and the independent filmmakers receive the biggest hit in the wallet. Unfortunately, the Internet is not only huge, but it's "anonymous," making it difficult to derail piracy entirely. But at least there's some hope: ISPs can track down offending IPs and send subscribers warnings.

Still, it's the repeat offenders that pose the biggest threat. Punishing these file-sharers with a swift, heavy hand could help create a "level playing field" for filmmakers, he said. "If we can do that, it would be a big victory against piracy," he added. Information is also a big factor in the fight against piracy, showing that it drains the pockets of those who created the material, thus affecting jobs and families.

While that may be the case, the reasoning behind why consumers share files rarely is discussed. Perhaps if the movie industry actually lowered the prices of films, theaters could reduce the cost of admission. If consumers could actually afford to see a movie, perhaps then they would be least likely to hunt it down on torrents. Piracy is bad, but gouging the consumer is even worse.
Get more tech and gaming news by hitting me up on Twitter here.