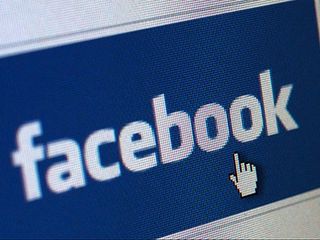 Facebook has decided to make the @facebook.com address the default email destination for all users whether they want it or not. The forced change began to roll out on Friday, and is part of the social network's recent flow of tweaks to give users more control over their information.

Essentially the forced change means personal email addresses are removed from the timeline by default, displaying the Facebook-assigned address instead. The company said the change is intended to bolster the privacy and security of its users, offering everyone the same generic email address until they manually change it to something different.

"As we announced back in April, we've been updating addresses on Facebook to make them consistent across our site," a Facebook spokesman told FoxNews.com. "In addition to everyone receiving an address, we're also rolling out a new setting that gives people the choice to decide which addresses they want to show on their timelines."

Users wanting to revert back to their original email address can easily make the change by heading to the "About" section and hitting the Edit button in the "Contact Info" box. Otherwise, all emails sent to the @facebook.com address will go directly into the Messages section.

"Ever since the launch of timeline, people have had the ability to control what posts they want to show or hide on their own timelines, and today we're extending that to other information they post, starting with the Facebook address," a Facebook spokesman said.

Honestly this security measure should have been put into place from the beginning, or at least later on when Facebook began to allow younger users onto the site. Facebook has reportedly played center stage for unfaithful spouses, bullies, stalkers, predators and creditors. Allowing personal email addresses to be displayed by default only accelerates those potential problems.

Just last week the social network gave users the ability to edit old and current comments. When posting comments, user will see a little Pencil icon once their comment goes live -- pressing this will bring up an option to either delete or edit the comment. If edited, the comment have an additional "edited" hyperlink which will reveal all versions of the comment, including the original unedited version.