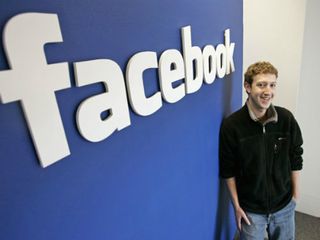 Company review site Glassdoor has released its annual report of the 50 best companies to work for, with Facebook topping the list.

Based on comments from employees in a number of companies, nearly half a million reviews were submitted that rated employers on several factors: career opportunities, salary and benefits, work and life balance, senior management, culture and values.

"The company's leadership truly believes in Facebook's mission to make the world more open and connected," a Facebook product manager told Glassdoor. "Teams are small and have a lot of autonomy, and it's amazing to see how much of a difference a single person can make at this place."

19 other technology companies have been included in the list, with the top 10 seeing Riverbed Technology being named the third best company to work for, with Google settling for No. 6, while National Instruments was No. 8.

Elsewhere, business social networking site LinkedIn was positioned at 14th place, while chip manufacturer Intel was No. 31 and Apple settled for No. 34.

"The Employees' Choice Awards are one of the highest honors a company can receive, as it is an authentic and tangible reflection of employee satisfaction," Glassdoor's CEO and co-founder Robert Hohman said in a statement. "Due to greater workplace transparency, information about what it's like to work at particular companies is becoming increasingly influential as job seekers and employees consider their next career move."

Google in particular, meanwhile, treats employees who have passed away better than some firms do with their living workers. Its "death benefits" pays the deceased's spouse (no matter how long they've been with the company) or domestic partner 50 percent of their salary for 10 years.

The deceased's stocks will be offered to the family as well. Each child of the employee receives $1,000 per month until the age of 19, or age 23 for full-time students.