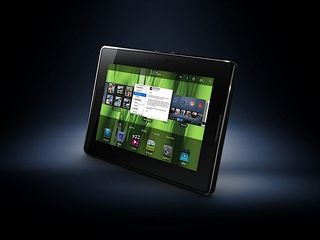 When the PlayBook was announced, it was clear that this was a companion device for those who already owned a BlackBerry phone. Without a BlackBerry, the PlayBook can't access calendars or memos, or perform certain functions, such as corporate email, without a wireless connection to a BlackBerry phone.

Despite a leaked Verizon FAQ document stating, "[...] the BlackBerry is a value-add to the PlayBook. If you don't have a BlackBerry smartphone, you still get all the powerful features of the PlayBook Tablet," it seems that's not quite the case.*

Page five of the same FAQ reveals just which features be available natively and which you'll need a BlackBerry for:

So it seems RIM has had a change of heart and will add these missing PIM features to the PlayBook in due course. Certainly, restrictions like this would make a device like the PlayBook unappealing for those who don't already own a BlackBerry. But, with tablet-mania raging, it seems RIM has reconsidered the device's position in its line of electronics.

Customers planning on purchasing a PlayBook when it launches next month will have to tether to a BlackBerry via BlackBerry Bridge (BB Bridge creates a Bluetooth connection between the two devices) to access email, calendars and contacts. Users who don't have a BlackBerry can access email via the browser, but calendars, contacts and certain other PIM functions will only be available if you have a BlackBerry for tethering to.

The PlayBook is launching April 19 in North America and prices will start at $499.

Check out the full FAQ over on Wired.

*Emphasis exists in Verizon document.