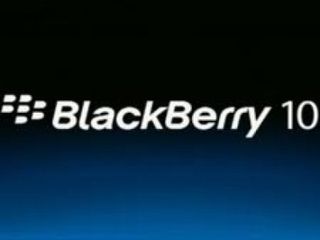 Research in Motion (RIM) said on Tuesday that the BlackBerry 10 SDK toolkit has gone gold. The toolkit will be served up directly from RIM and feature final builds of the tools, components and APIs needed for creating BlackBerry 10 apps in time for the platform's January 2013 launch.
"Native C/C++ and Qt developers can use BlackBerry Cascades to build visually stunning applications that offer deeper integration with core feature elements, such as BlackBerry Hub, than any other mobile platform today," the company said. "HTML5 developers can use BlackBerry WebWorks to create compelling and rich web applications. BlackBerry 10 tools are also available for building with Adobe AIR and porting Android applications to the platform."
RIM said that top application developers have already committed to the new BlackBerry platform. Key interests include games, multimedia, business and productivity, published media and social networking. Even more, over 70 developers have signed on as of the recent BlackBerry Jam Asia conference in Bangkok, the company said.
In a recent Pivot Point Research survey commissioned by RIM, 58-percent of the surveyed developers said they would recommend BlackBerry 10 as a development platform, a 123-percent increase in the May to October 2012 time period. There was also a steady increase in "satisfaction" from developers in the same 2012 window, RIM said, growing by 56-percent.
What does that mean for the general consumer? There's growing excitement over the BlackBerry 10 launch, a make-it-or-break-it event for the struggling company. Will the revamped platform pull RIM out of the red, or will BlackBerry 10 close its doors for good? So far the response seems extremely positive, a good sign that BlackBerry will regain its place in the smartphone market.
"We are seeing continued excitement for the BlackBerry 10 platform from leading brands across the globe. Partners want the recognition and advantage of being first-to-market on this exciting new platform," said Martyn Mallick, Vice President, Global Alliances and Business Development at Research In Motion. "Developers see that BlackBerry 10 is designed to make it very easy to create compelling customer experiences that can lead to high adoption and engagement."
Devices based on BlackBerry 10 are scheduled to be released sometime during 1Q13, but the platform itself will officially go live during a launch event on January 30, 2013.