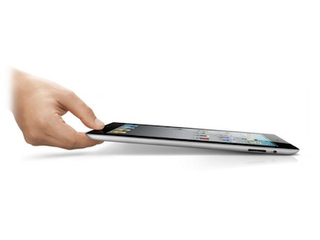 Here in the U.S., the iPad represents Apple's first 4G device. However, the same cannot be said in the likes of Australia and the United Kingdom. You see, while the 4G LTE networks in the United States run on the 700 - 2100MHz spectrum, not all of the world's 4G LTE networks run on the same bands. For example, the UK's 4G LTE will (once it's launched) operate on the 800 - 2600MHz spectrum. Though the new iPad will still be capable of faster 3G speeds than the old iPad 2, customers definitely won't be able to hop onto the UK's 4G LTE networks when they're eventually launched. Still, this hasn't stopped Apple UK from listing the mobile internet model as 'iPad WiFi + 4G' on its website.
Something similar is happening down under and PC Advisor reports that the Australian Competition and Consumer Commission (ACCC) says Apple has broken consumer law by labeling the tablet as 4G-capable without making it abundantly clear to consumers that they won't be able to get 4G speeds in Australia.
"The ACCC alleges that Apple's recent promotion of the new "iPad with WiFi + 4G" is misleading because it represents to Australian consumers that the product "iPad with WiFi + 4G" can, with a SIM card, connect to a 4G mobile data network in Australia, when this is not the case," PC Advisor cites the ACCC as saying. The consumer watchdog is seeking to protect customers that were misled by Apple's 4G label and is asking for injunctions, pecuniary penalties, and corrective advertising as well as refunds to consumers affected by the misleading claim.
The Wall Street Journal reports that Apple has already responded and proposed a fix for the issue. The company has offered to give refunds to those that felt misled over the '4G' label and said it would also publish a clarification on the 4G capabilities of the iPad in Australia. Legal representation for Apple said today that the company was confident few people would ask for their money back.
When the new iPad first launched, the blogosphere wondered if Apple would be allowed to market the iPad as a '4G' device in countries without compatible LTE bands. Looks like the answer to that is 'no.' Now the question is whether the UK market will follow Australia's lead and demand their own clarification and refunds.