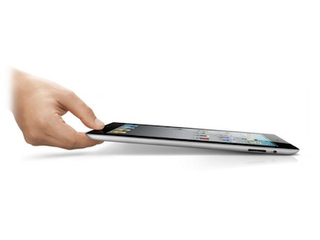 With news of Apple's next iPad just five days away, we're about to find out all about whatever it is that Apple has been building for the last year, be it an iPad 3 or, heaven forbid, an iPad 2S. However, just because all the answers we've been looking for are right around the corner, that doesn't mean the rumor mill has shut itself off. Today brings us a couple of crazy iPad rumors that are a far cry from the usual whisperings of a Retina Display and an improved camera.
According to Digitimes, sources from Apple's upstream supply chain say the company will next Wednesday launch two models of iPad 3: a 16GB version and 32GB version. However, the company will also debut a smaller capacity iPad 2 with just 8GB of storage. The report mentions nothing of a 64GB iPad 3, which we find strange, because the iPad 1 and 2 were both available in 64GB capacities. Other than that, this report doesn't seem too wild -- we could easily see Apple relaunching a smaller iPad 2 at a lower price than the iPad 3 to act as a gateway tablet to grab some new customers.
The second rumor, also from Digitimes, cites industry sources that say manufacturers in Apple's iPad supply chain have started delivering samples of 7.85-inch iPads for verification. These sources say volume production is likely to begin in the third quarter of 2012 at the earliest. This rumor seems a little wilder than the last, but if production of this tablet is beginning at the end of this year, that would put this smaller iPad on schedule for next year's iPad launch in the first quarter of 2013, which is definitely possible.
This isn't the first time we've heard reports of Apple mulling over the idea of a smaller iPad, but we're fairly certain Cupertino won't be talking about those plans next Wednesday.