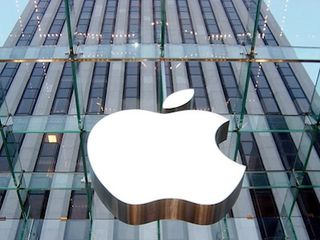 With 2011 officially over, Apple fans are eagerly awaiting the arrival of the iPad 3, which, if Apple follows its usual release schedule, should be announced sometime this quarter. There's also the much-rumored Apple TV thought to be coming out this year. However, it seems Apple's got something else in mind when it comes to the first of its 2012 announcements.
The latest rumors to come out of the rumor mill say Apple's got an event planned for this month, but that it's not Apple TV or iPad 3. According to Kara Swisher over at All Things D, Apple has "an important but not large-scale" event scheduled to take place in New York City at the end of this month. Swisher cites several sources that have said "for sure" that the event is not for the iPad 3, nor is it likely that it's Apple TV-related. So what is it about?
Word on the street is that this upcoming affair is media-related. Considering the last time Apple held a New York event was for the announcement of the iPad-only newspaper, The Daily, this rumor doesn't seem too far fetched. Apple SVP of Internet Software and Services Eddy Cue is also said to be involved in the event. Cue is in charge of iTunes, iCloud, the App Store, as well as a host of other services, so, again, a media/service-centric announcement seems likely.
As always, stay tuned, and we'll keep you posted.