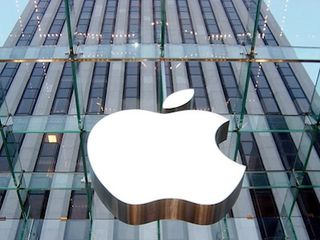 Other than the iPad 3, an Apple-branded TV is one of this year's most talked about Apple products. Sure, Apple hasn't confirmed anything yet, so it is all just rumor, but that hasn't stopped rumors about parts, functionality, and availability from making their way around the web. However, though rumors and analyst predictions had pointed to a 2012 release, it seems there won't be any Apple television until 2013.
Business Insider cites a research note from Asian research group CLSA that says Apple won't launch its TV until next year. The group says Hon Hai Precision's decision to invest in Sharp is connected to Apple's plans for an Apple TV as Sharp will be providing Hon Hai, parent company of Foxconn, with the panels for the units.
"We continue to view Apple TV hardware as a 2013 event," BI quotes the note as saying. "The timing of Hon Hai/Foxconn's equity stake and partnership with Sharp along with Hon Hai Chairman Terry Gou's separate 46.5% investment in Sharp's Sakai City plant lends further credibility that Apple TV is in the works," the note continued. "This also follows reports that Apple is investing ~$1.3bn in equipment destined for Sharp facilities."
If all of the rumors are to be believed, 2013 is going to be a big year for Apple. The company is also said to be introducing a smaller version of the iPad next spring and it looks like an Apple TV is on the cards, too.