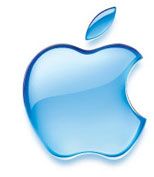 At around 10 a.m. on Friday, July 3, a man entered an Apple store in Arlington, Virginia through an entrance at the rear of the premises. The suspect led one employee, a 26 year old female who's identity has not been released, off camera and while it is not yet clear what the man wanted, police reports say the employee was shot at the scene. The suspect then fled the store, using the same back entrance.
The Washington Post reports that the police have spoken to the woman who is in hospital and in a serious but stable condition. The Post cites Police spokeswoman, Detective Crystal Nosal as saying the victim was sedated at the time of the interview and will probably be interviewed several more times.
The suspect was last seen fleeing the scene on foot, wearing a light-colored, short sleeve shirt, light-colored long pants, and a dark baseball cap. The suspect was also carrying a handgun. The surveillance footage released is embedded below.