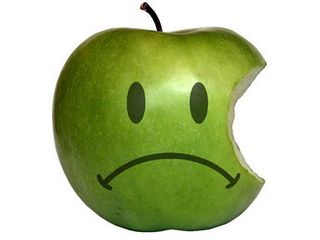 While Apple is basking in the glory of iPad 3 sales numbers stemming from the debut weekend, a group of prominent Chinese writers is trying to rain on the parade with accusations of piracy by the Cupertino company.
In three separate lawsuits filed in January with the Beijing No. 2 Intermediate Court, twelve writers -- including well-known novelist and race car driver Han Han -- claim that 59 of their titles were sold unlicensed through Apple's iTunes online store. Together the three lawsuits demand $3.5 million USD in compensation.
Wang Guohua, a Beijing lawyer of the United Zhongwen Law Firm, represents the group of writers. He states that their work were made available on iTunes without permission, thus violates their copyright. He also acknowledges that Apple quickly deleted many infringing documents after the lawsuits were filed, yet the deleted files eventually reappeared.
Wang indicates that these copyrighted works were uploaded by developers that sell their software via Apple's App Store. According to Apple's guidelines which are posted online, developers are required to secure the rights to any trademarked material provided within their apps.
"Some developers, with whom Apple has contracts, put them back online again," said Wang. "It is encouragement in disguise, because they did not punish the developers. The developers could have been kicked out. But nothing happened to them."
In addition to the three lawsuits filed in January, ten other writers have come forth with piracy complaints against the iPad company although their lawsuits have yet to be filed. In total, twenty-three writers have registered their complaints with Wang and an alleged 95 pirated titles supposedly sold through iTunes.
Naturally Apple was quick to respond on Monday, but refused to comment on the claims against the company. "As an IP holder ourselves, we understand the importance of protecting intellectual property and when we receive complaints we respond promptly and appropriately," said Carolyn Wu, a Beijing-based Apple spokesperson.