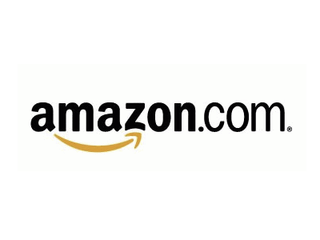 There's been a lot of talk about an Amazon smartphone as of late and things are heating up today with additional words from the Wall Street Journal. The newspaper cites people familiar with the situation that say Amazon is working with suppliers in Asia to test a smartphone. The Journal's sources say that the phone will have a screen measuring between four and five inches in size but mentioned little else in the way of specs.
The news follows a similar report from Bloomberg that was published just last week. On July 6, the news outlet cited two people with knowledge of the matter as saying Amazon is working with Foxconn on the project and is also working to acquire wireless patents to protect it against allegations of infringement. Anonymous officials told WSJ that mass production of the smartphone could start as early as late this year or early next year. However, Amazon has yet to comment on any of these rumors.
Amazon entered the consumer electronics market with its Kindle ereader in November of 2007. Since then, the company has produced multiple variations on the ereader. The fourth generation was launched in September of last year, alongside a Kindle Touch and the Kindle Fire, which is Amazon's first tablet. All told, including the Kindle Fire, the Kindle Touch, the Kindle DX, regular Kindle models and various international models of the aforementioned, Amazon has produced a total of 10 Kindles. The company is rumored to be launching a second Kindle Fire tablet in the coming months.
Amazon today announced a new social network for Kindle Fire gaming. Dubbed GameCircle, it brings a social element to Android-based games offered on the device, mimicking Apple's Game Center for iOS. GameCircle's sync feature automatically saves players' in-game progress to the cloud and allows them to pick up exactly where they left off when restoring a deleted game or switching between their devices. Amazon says players will no longer have to worry about losing game progress, scores or achievements between Kindle Fire devices. Naturally this mention of 'devices' has people all worked up and speculating about a Kindle Fire smartphone. Still, if the Wall Street Journal's sources are right about the production timeline, we have a while to wait before we see anything. Amazon typically doesn't announce a product unless it's prepared to ship it within a matter of days.