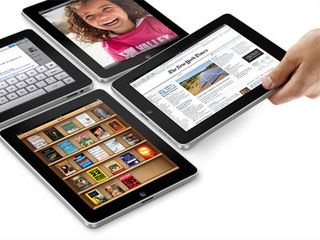 Not too long ago, the Air Force Special Operations announced plans to purchase nearly 3,000 iPad tablets to replace the paper charts and manuals carried by flight crews and trainers of cargo aircraft. However, it seems the powers that be have since changed their minds. According to the latest news, the Air Force has canceled its order.
According to a note added to the Federal Business Opportunities website earlier this month, the plan to acquire the iPad 2s has been axed.
"Solicitation FA0021-12-R-0003 for iPad 2 devices, care plan, and power adapters posted 28 Dec 2011 is here by CANCELED," it reads.
So, why the change of heart? Air Force Special Operations hasn't officially stated a reason for ditching its iPad 2 plans, however, NextGov reports that the decision was made just two days after it questioned the Air Force about its plans to use the GoodReader viewing application. According to the site, the procurement of the iPad 2s specified the use of GoodReader, which was developed by a Russian man by the name of Yuri Selukoff. This has drawn some criticism as some claim it could pose as a potential security threat.
An AFSOC spokeswoman did not confirm that GoodReader was the reason for nixing the project when contacted for comment earlier this week. Instead, she said that the Command continues to explore options to develop the electronic flight bag program, including the possibility of providing tablets in the field.
"We continue to look at each component of the [electronic flight bag] program to ensure we do the right thing for our airmen, don't introduce unnecessary risk into operations and provide the best tools available to conduct the mission," she said.