When my family and I quarantined together during pandemic, it became clear our condo's galley kitchen needed a major facelift to keep up with our housebound lifestyle. It hasn't been renovated since being built in the 1980s, and one by one, appliances and fixtures were giving out. 
After making do with bad lighting, a shoddy sink basin and a dishwasher that sounds like a bulldozer, we decided it's time to bring our kitchen into the 21st century — and we wanted to do it ourselves. I might not have the eye for finishes like my mom or knowledge of power tools like my dad, but there is something I have to offer: experience with smart home devices.
Every week, I'm revealing the upgrades that will raise our home's IQ. While remodeling the kitchen is the central project, I'm using the opportunity to outfit the larger living area with the latest smart home technology. My ultimate goal is to create an automated, accessible and affordable IoT space. Here's how it's going so far:
Why I'm skipping 'smart' kitchen appliances
More and more of the best refrigerators, best electric ranges and best dishwashers offer smart features, which lets you control them from your phone or with a smart assistant like Alexa or Google Assistant. But I'm sticking to dumb appliances, and maybe you should, too.
Why I chose Alexa over Google Assistant
I spend a lot of time with both Alexa and Google Assistant to stay up-to-date with the best Alexa skills and best Google Assistant skills. However, I committed to one assistant for setting up routines and enabling hands-free controls. Read why that assistant is Alexa.
Why I'm using smart switches instead of smart lights
Both the best smart lights bulbs and best smart switches offer a number of benefits to anyone looking to raise their home's IQ. Here are the pros and cons of each, and why I've opted for smart switches, even though they're harder to install.
Why I bought a wine fridge — and you should, too
A wine fridge offers special benefits to any wine drinker, from the casual sipper to the total oenophile. It's not 'smart' in the sense that it has Alexa built in, but with features like customizable temperature zones, LED lightning, child locks, vibration control and more, a wine fridge is a smart investment.
What's a neutral wire and what do to if you don't have one
While I knew of electrical compatibility issues with older houses, I hadn't considered whether mine had the proper wiring in place before ordering new smart switches. Here's what I learned in the process.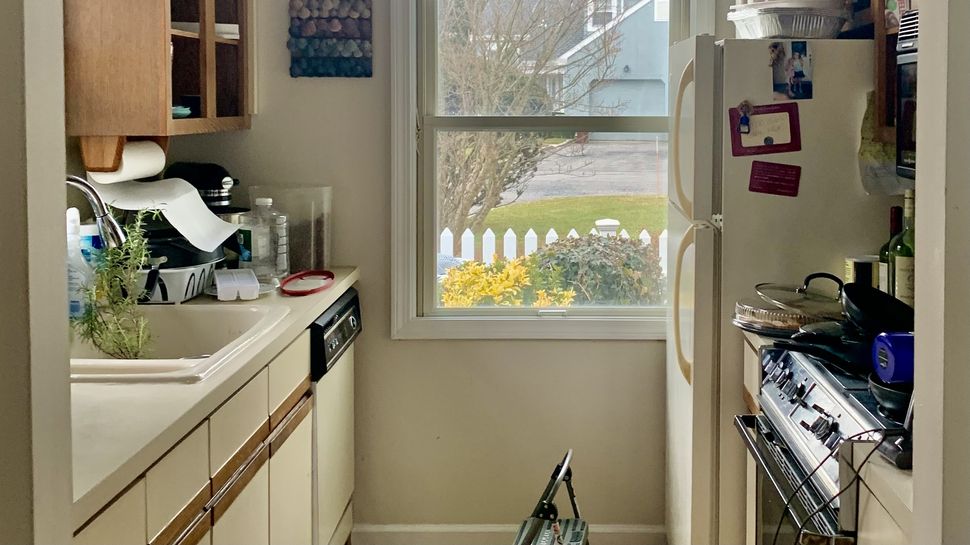 Stay tuned for more coverage of the best smart light bulbs, best video doorbells, and more. I'll also show you how simple (or not) it is to install any of the best smart thermostats or best smart locks on your own.
Throughout this series, I'm disclosing hacks I've picked up on in my time as a smart home writer, especially ones that should simplify things for my parents when I'm not around to ask Alexa to change the light scene on their behalf. 
E-mail me at kate.kozuch@futurenet.com or leave a comment below with anything you'd like to see me cover in these series of DIY smart home stories, whether it's a how-to or buying decision you're struggling to make. Be sure to check out my guides to the best smart home devices (and best cheap smart home devices) while you're at it.
We'll update this page as new DIY smart home installments are published. Bookmark it for the latest reports from the demolition site — err, I mean, my kitchen.